graphic design - video art -
creative writing/editing - illustration


> from Qazaqstan
> based in The Netherlands

> instagram


︎ ︎ recent works ︎ ︎


Caspia Cassiopeia
Open Letter for Page Not Found
poetry: vinyl lettering
mini-installation: weaving, iron wire, textile, macrame
Jan 25th - Feb 26th 2023
Artists based in The Hague are selected to write Open Letters with vulnerable and urgent messages for
Page Not Found
's storefront window. Haider's Open Letter 'Caspia Cassiopeia' discusses the possible disintegration of the Caspian Sea and is on view from January 25th till February 26th.
kaz.type 1.0
Public lecture and a curated account
on Kazakh/Qazaq typography and its multi-script history
Haider's project 'kaz.type 1.0' is in progress and started with a curated revival of old Qazaq typography and researching the history behind its multi-script transformations. He held a
BarTalk
lecture at
The Grey Space in the Middle
to present his findings.
[Some excerpts from the lecture on the left, designed by Haider. Lecture photo taken by Alex Heuvink].
Temirtau
Do not express your emotions
video, 11'01". 16x9
music by
Entity Void
2021
Screened at the
Sea, Dream, Land, Mine
event
at Kunstfort bij Vijfhuizen.
Temirtau is a short video made by Haider Mukhit, which is dedicated to the coal miner hunger strike on 11th December 2017, in Temirtau, Kazakhstan. Temirtau hosts a large coal and steel plant, and has been the heart of coal and steel production in Kazakhstan for decades. Inspired by David Lynch's
Eraserhead
, this short audio-visual film, with its menacing electronic sound and scary/claustrophobic visuals, is an attempt to capture industrial horror and environmental and physiological harm behind extraction and exploitation.
Watch it
here
.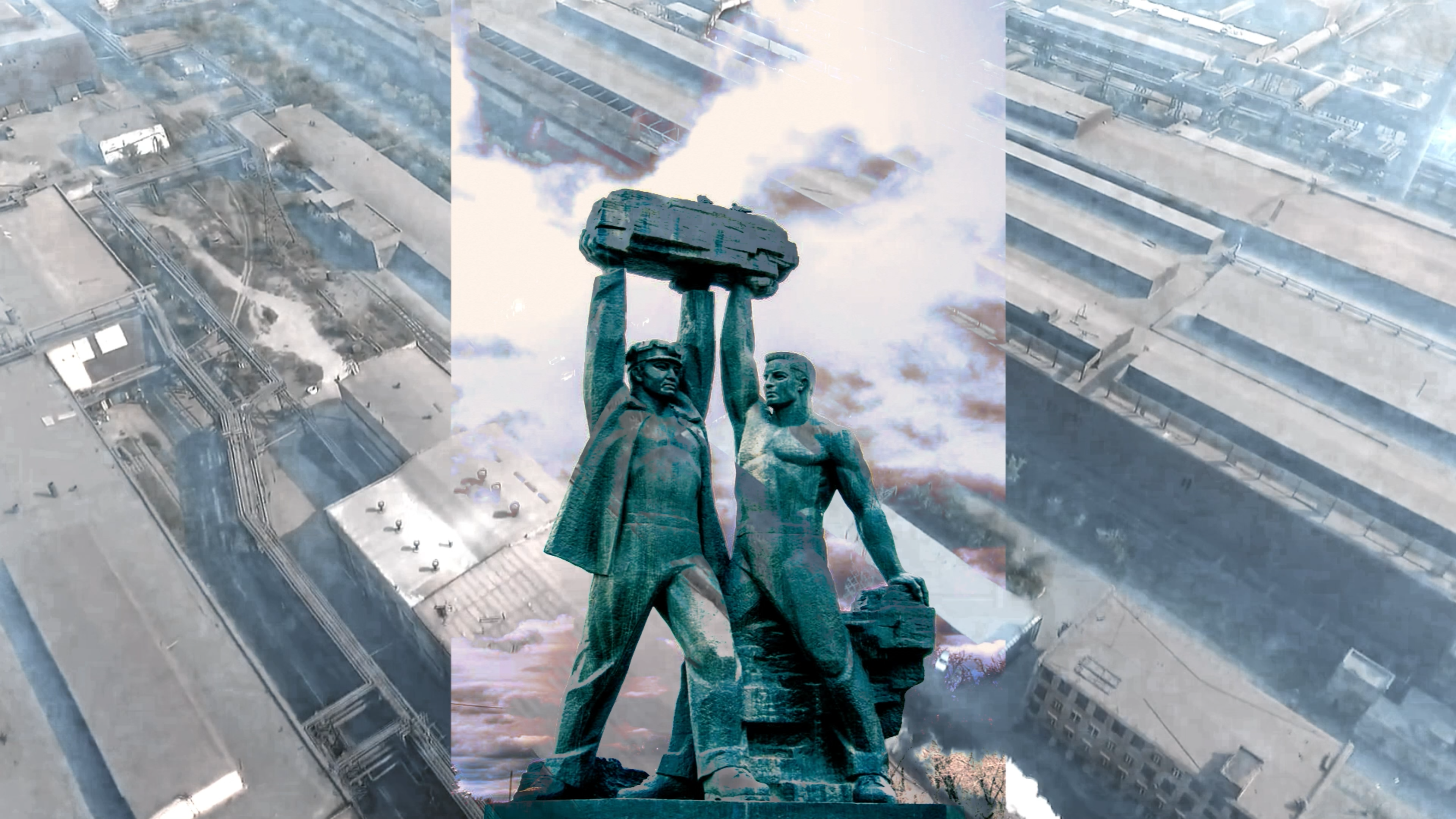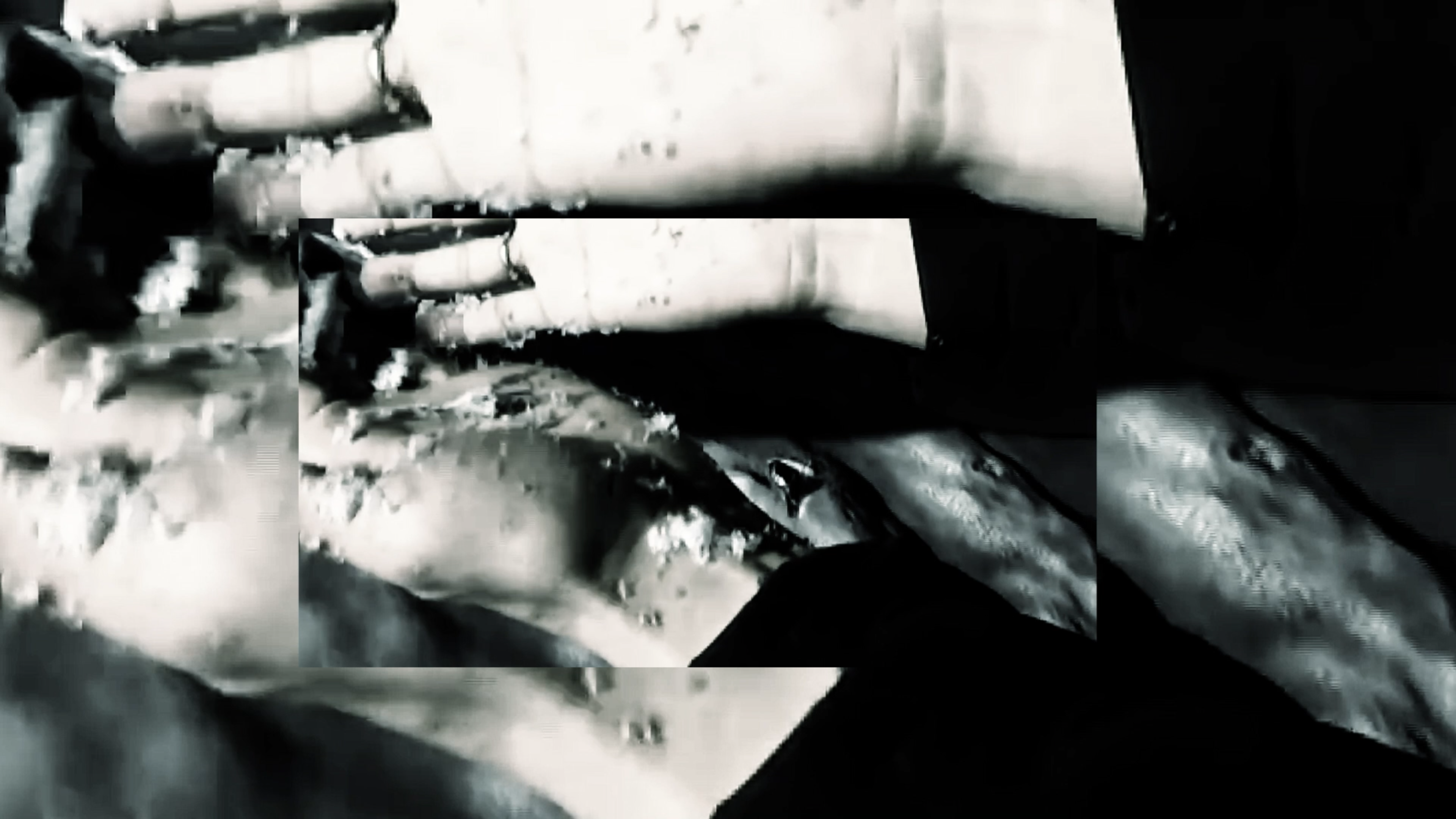 Qtopia
Visual identity sketching
2021

Qtopia Festival is a platform for queer artists and events in Nijmegen, Netherlands.

Haider sketched an idea for the homepage and the main visual element for the Qtopia project: a magical mirror that is a portal to a futuristic, queer-friendly space.



Tumar
Kazakh traditional jewelry for the
Non Native Native
art fair.
handpainted textile and lasercut leather. 2021
Tumars are handmade talismans from Central Asia that usually have a Quran verse sealed inside them. They are given for protection as a talisman and can be worn as a necklace or stored in your house.
To Haider, tumars are one of the manifestations of the rich and complex history of Central Asia and Kazakh people among them, a blend of Muslim, Turkic, Scythian, Mongolian, and Persian art and culture. In Scythian art, one might notice the traces of the earliest playful designs with geometrical patterns, applied onto metal, weaved fabric, and leather. These patterns may as well have contained the original mathematical formulas behind graphic design, which serve as a foundation of pictorical communications today.
Zanovo Media*
Visual identity sketching
*this project is made using Cyrillic script. 2021

Zanovo Media is an online platform for political news and articles.

This is a draft sketch of a visual identity, taking the avant-garde Soviet design to a digital landscape and giving it a fresh new look.


Wunderkammer 10.0
A short film by Soyun Park,
in collaboration with Inwoo Jung and Yelim Ki.
Haider's role: English subtitles and publication text editor.
2021-2022
This short audio-visual film is a sci-fi, post-apocalyptic story, told from the point of view of an AI, that gets radicalized after reading through the blog of an activist, Ms. Teapot.
The Tale of the Shrinking Sea
Short story by Haider Mukhit
2017

Published in the City College of New York student magazine. The story takes place in the 1960s and revolves around a fishing village near the Aral Sea. It is written in the style of magical realism, while referencing the various water and land characters from the Kazakh folklore. One of them is a strange aquatic creature that Aliya, the fisherwoman, falls in love with.